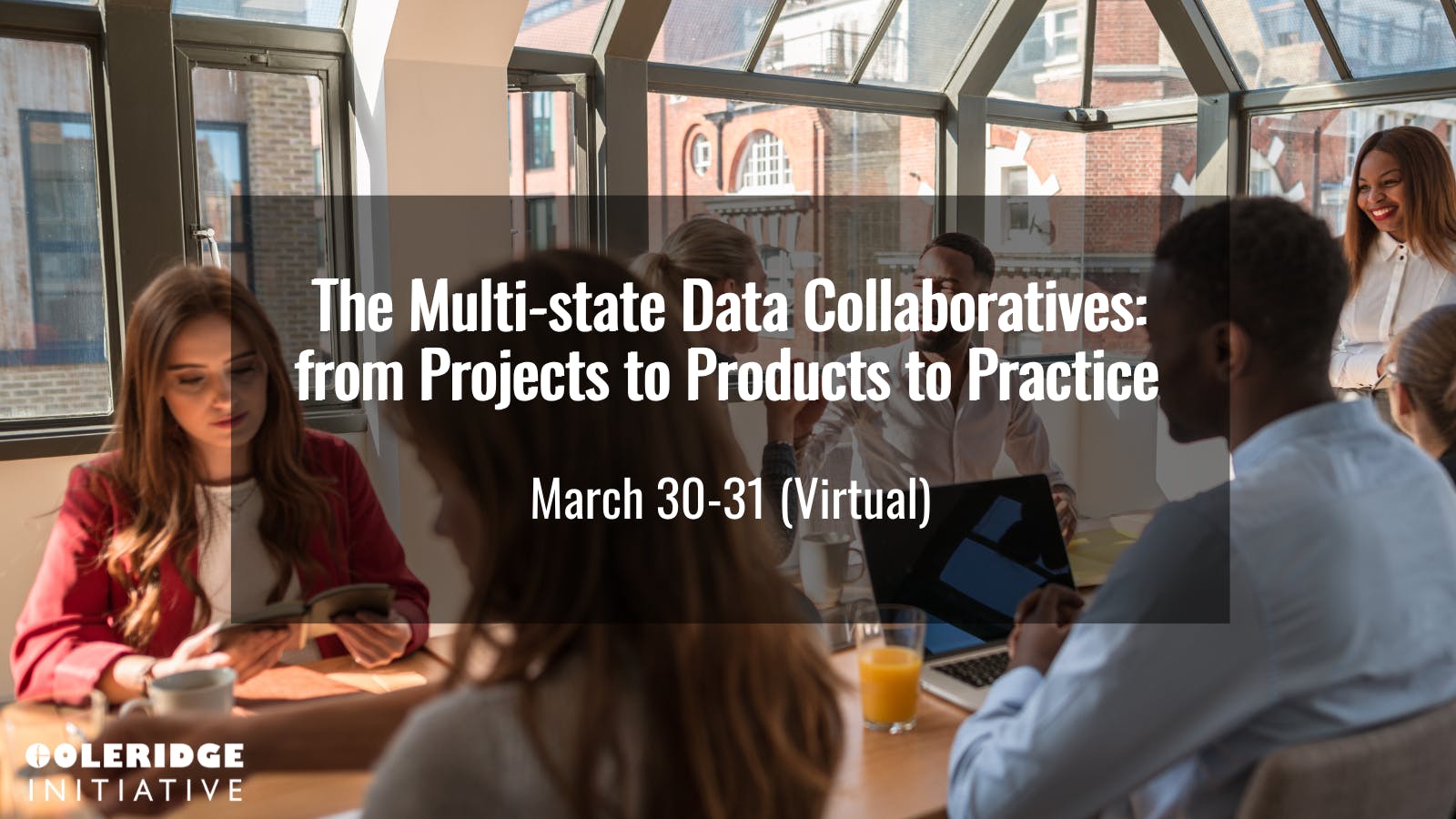 30 Mar 2022
The Multi-State Data Collaboratives: from Projects to Products to Practice Convening
Join leaders from across the country for the Multi-state Data Collaboratives: From Projects to Products to Practice. This year's convening is a response to the success of the First Annual National Convening in March 2021, the overwhelmingly positive response to the Democratizing our Data Challenge, and the rapid expansion of multi-state data collaboratives.
There is an urgent need for timely, locally relevant, data and evidence that can be used to respond to the changes in the pandemic economy, particularly for low-income learners and workers, at-risk youth, underrepresented minorities, immigrants, and formerly incarcerated individuals. New information can inform policies about investments in education and training, student debt, as well as welfare and corrections programs.
Federal, philanthropic, and state partnerships have led to new projects, products, and practice for evidence building. The results are being used by many state Departments of Labor, Education and Human Services. At the National Convening, attendees will both learn about current and proposed projects and products and help set priorities for the future.
In partnership with the National Association of State Workforce Agencies and State Higher Education Executive Officers Association, the Multi-state Data Collaboratives: From Projects to Products to Practice convening will introduce the regional collaboratives that are creating networks with national reach across agency and state lines. The convening will showcase the value of new products that have recently been made possible through philanthropic foundations, federal investment, and state agencies including state Departments of Labor, Education, and Human Services, and highlight new and potential partnerships, projects and products that are moving to national scale this year. The convening will also allow us to demonstrate how new approaches can be used to inform equitable decision-making.
WITH THANKS TO OUR SPONSORS: