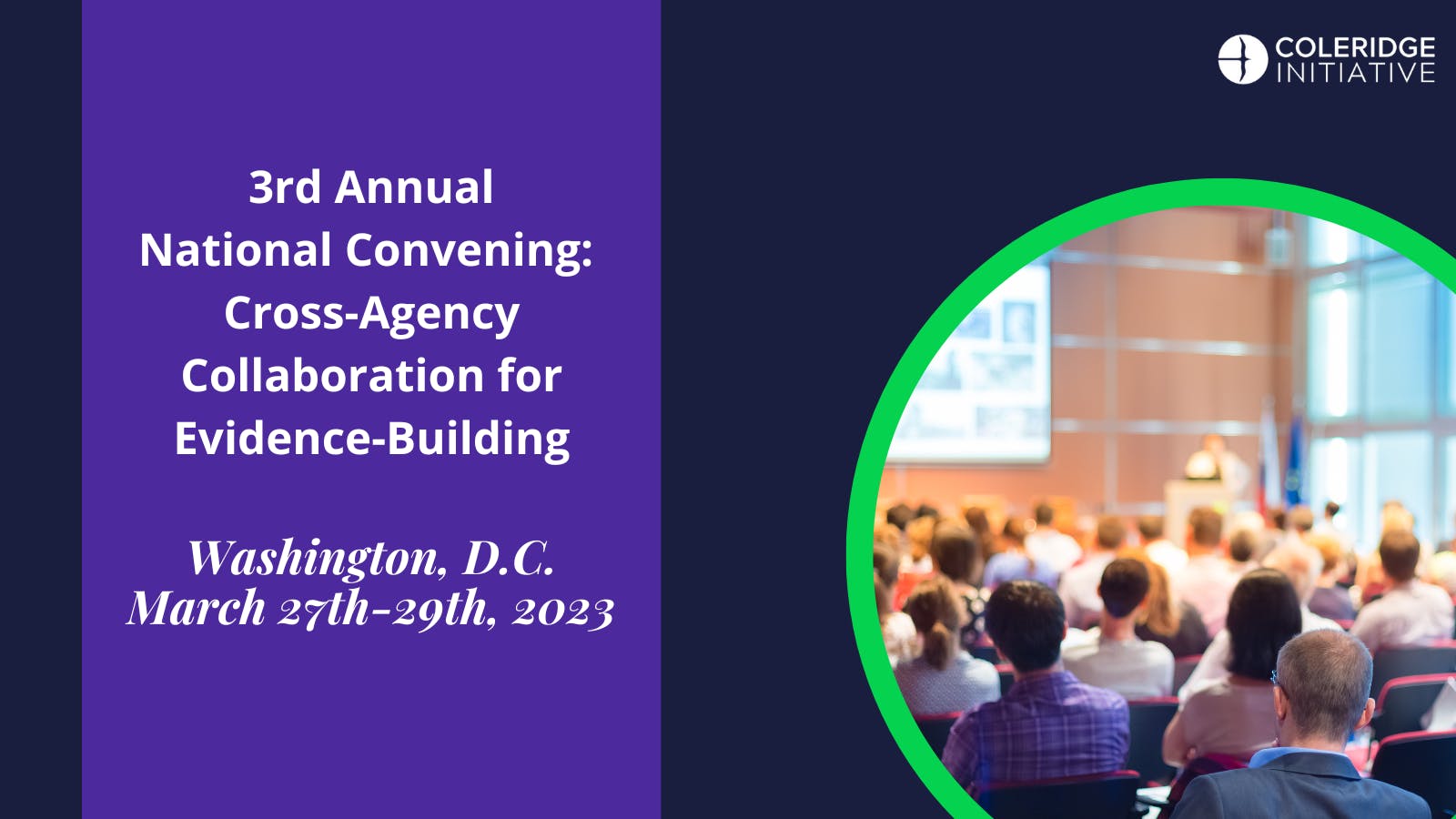 28 Mar 2023
3rd Annual National Convening: Cross-Agency Collaboration for Evidence-Building
The Coleridge Initiative's 3rd Annual National Convening highlighted the transformative potential of collaborations among government agencies and researchers that use linked administrative data to produce actionable insights to improve government programs. The first day of the conference, March 27th, was reserved for an invitation-only meeting beginning at 1:30 PM ET for the Multi-State Data Collaboratives.
States play a critical role in building evidence to improve the impact of federal programs administered at the state and local levels, and should be partners in creating the evidence-building ecosystems needed to leverage federal and state data in ways that benefit constituents, improve programs, and inform policy. This year's conference was intended to spark interest and continue to build upon the interest of federal, state, and private sector organizations to work together to harness the rich government administrative and statistical data as well as private sector data to answer important policy questions.
The three-day event featured sessions developed in partnership with the National Association of State Workforce Agencies (NASWA), the National Governors Association (NGA), and the State Higher Education Executive Officers Association (SHEEO). Sessions highlighted state and federal projects working with linked data, state data products being used to inform policy, and the impact of the Democratizing our Data Challenge. Funded by philanthropic organizations, the Democratizing our Data Challenge gave states an opportunity to develop data products and collaborate across jurisdictions through the Multi-State Data Collaboratives. The convening also featured a panel session with leading members in the data community focused on the unique position of states to leverage their data while also collaborating with federal, private, and academic data.
WITH THANKS TO OUR SPONSORS: